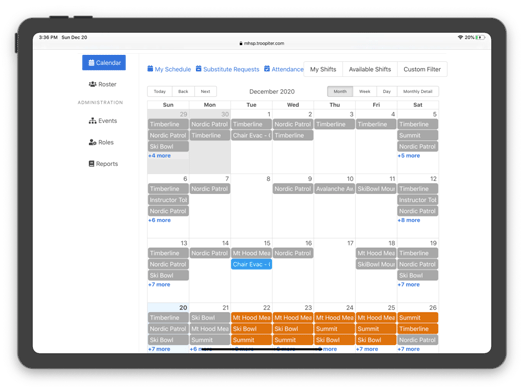 Troopiter tracks it all.
For ski patrols who want to spend more time on the hill and less time in front of a computer, Troopiter is a mobile-friendly application that makes scheduling, communication, and record-keeping easy.
Unlike emailing spreadsheets or maintaining Google Docs, Troopiter keeps all of your records in one place.
Troopiter is the trusted source of records for:
---
---
---
Publish your patrol calendar
Communicate with scheduled crews
Make announcements via email or web
View members with complete training and patrol history
Run reports for attendance, credentials, dues paid, etc.
Share the admin duties with flexible access levels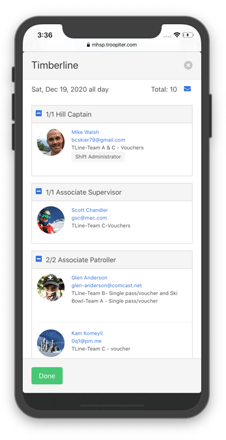 ---
EASY SCHEDULING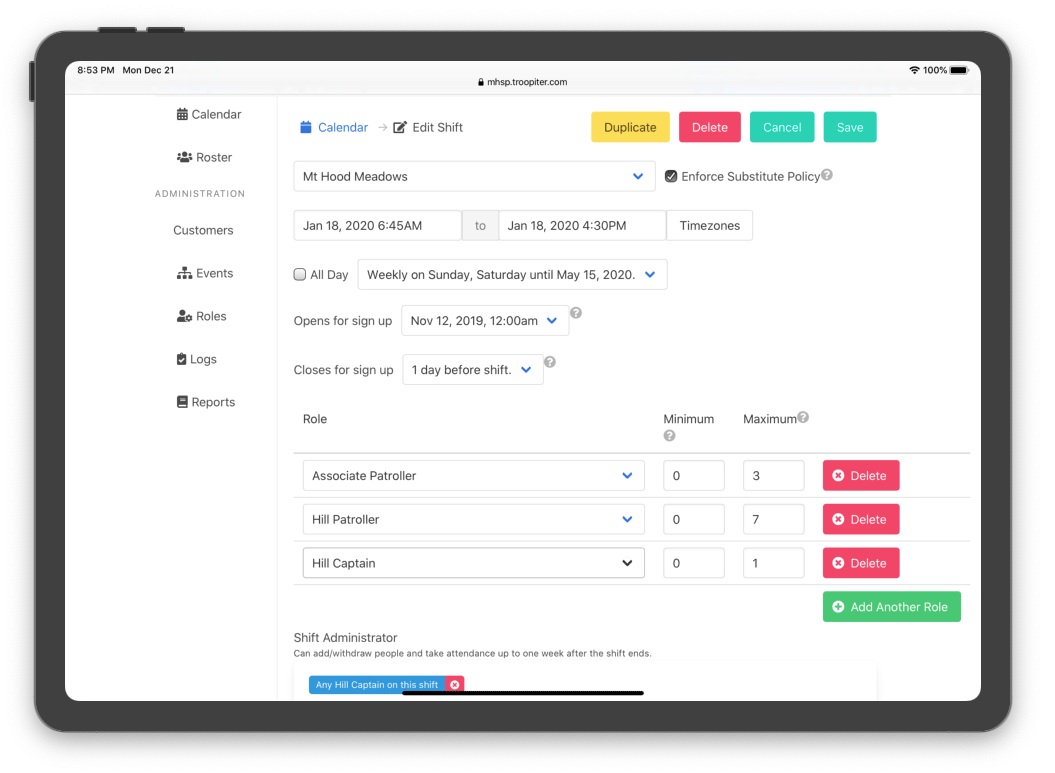 Administrative or volunteer self-scheduling
Publish schedules to Google, Outlook, Apple, and other calendars
Configure your season easily with recurring shifts
Set headcount limits
Automate substitute requests and notifications
Printable PDF & Excel rosters
Color coding indicates where and when patrollers are needed
Designate shift supervisors by name or role
Track No-Shows & Walk-Ons
Search calendar by activity, role, location, or availability
---
INSTANT ACCESS TO MEMBER PROFILES & HISTORY
Store contact information
Emergency Contacts
Flexible classifications
NSP fields
Secure document storage for tax forms, waivers, etc.
Notes with public and private visibility
Track dues paid, transfers, uniforms, CPR and OEC refreshers, other training & certifications, awards, job titles & promotions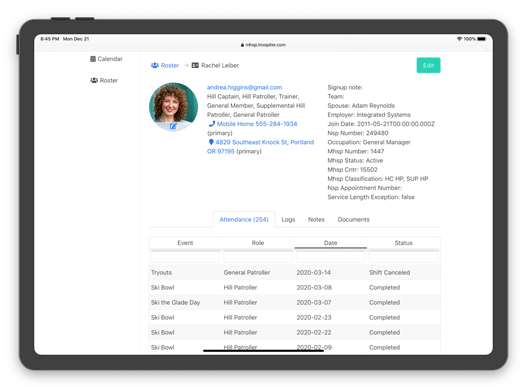 ---
We offer pricing to accomodate multi-area patrols,
single resorts, and crews on a pitch with a rope tow.